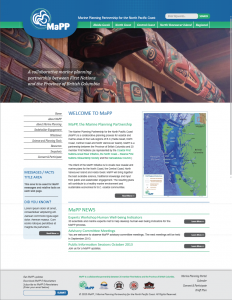 The Marine Plan Partnership for the North Pacific Coast (MaPP) introduces a refreshed website. New to the site is the Marine Planning Portal – a chance for you to explore a sophisticated marine planning tool with well over 200 data sets. Also check out MaPP Snapshots, a new section that offers stories of life, work, recreation, industry, culture, economic opportunity and biodiversity on B.C.'s North Pacific Coast.
In addition, we have streamlined the site navigation, added more information and included many more photographs that capture the natural splendour, diversity and complexity of this vast marine area. Thank you to all the gifted photographers who have contributed their work.
When the MaPP draft marine plans are ready for public review, you'll find all the information you need on our website about the draft plans and how to provide your input.
The site will continue to evolve over time as new information is available. For the latest information, please subscribe to MaPP updates and to the MaPP newsletter.
More News »