A collaborative marine plan partnership between First Nations and the province of British Columbia.
Ecosystem-based management that integrates human well-being, governance, and ecological integrity.
Best available science supported by local traditional knowledge.
Marine plan implementation that supports sustainable economic development and a healthy marine environment.
Plan implementation based on best available ecological, social, cultural and economic information.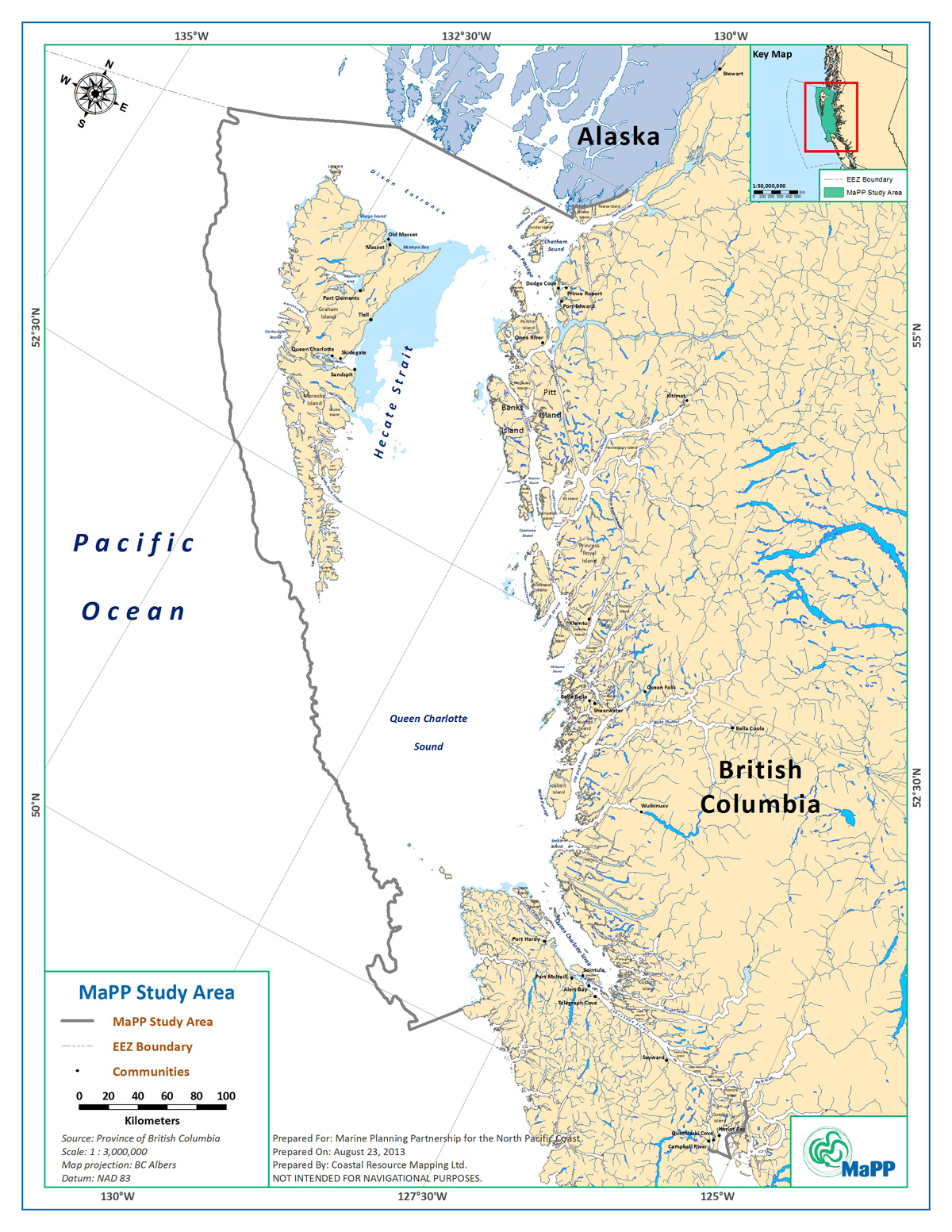 Marine Plan Partnership for the North Pacific Coast (MaPP)
The MaPP initiative is a partnership between the Province of British Columbia and 17 member First Nations that developed and is implementing marine use plans for B.C.'s North Pacific Coast. The MaPP region is divided into four sub-regions: Haida Gwaii, North Coast, Central Coast and North Vancouver Island.
The initiative used the best available science and local and traditional knowledge to develop four sub-regional plans and a regional action framework.
Marine stakeholders representing multiple sectors provided input and advice to the planning process via advisory committees: four sub-regional and one regional. In addition, a Science Advisory Committee gave expert technical and scientific knowledge and advice. Stakeholder consultation is ongoing as the marine plans are implemented.
The MaPP plans provide recommendations for key areas of marine management, including uses, activities and protection. The plans inform decisions regarding the sustainable economic development and stewardship of British Columbia's coastal marine environment.
Quick Links to Sub-Regional Marine Plans, Marine Plan Overviews and Implementation Agreements, the Regional Action Framework and the MaPP Implementation Strategy 2015-2020
MaPP News
Learn the approach MaPP First Nation Partners are using to study canopy kelp (the uppermost layer of a kelp forest) in the MaPP Region. First Nations are applying a standardized methodology to collect and analyze data in the four sub-regions to find out:
Where the kelp is;
How kelp is changing;
What is causing the kelp to change; and
What else is affected by these changes to kelp.
With canopy kelp functioning as a canary in the coalmine, research is necessary to address the First Nations' observations that significant declines have occurred in recent years in the distribution, abundance and quality of kelp in their territories. The training videos were produced in collaboration with the Tula Foundation and feature tools, techniques and protocols being used to support standardized kelp monitoring in the MaPP region. The methods shown in the videos are accompanied by a detailed Kelp Monitoring Methods protocol document.
Together with community-based local and Indigenous knowledge, MaPP is generating a bigger picture of kelp historically, today and for future scenarios, as illustrated in our Regional Kelp Monitoring Storymap. As culturally and ecologically significant species, kelp conservation and restoration are essential for food, habitat, improved shoreline protection and increased marine nutrients. Kelp monitoring information, therefore, will be used to inform future management recommendations about protected areas, ecosystem health and marine use.
View the video playlist here.
The four sub-regional marine plans were completed in April 2015 and the regional action framework was completed in May 2016.
Implementation agreements were signed in August 2016, formalizing the plan implementation process. Implementation activities, based on priorities identified in the marine plans and the Regional Action Framework, are underway.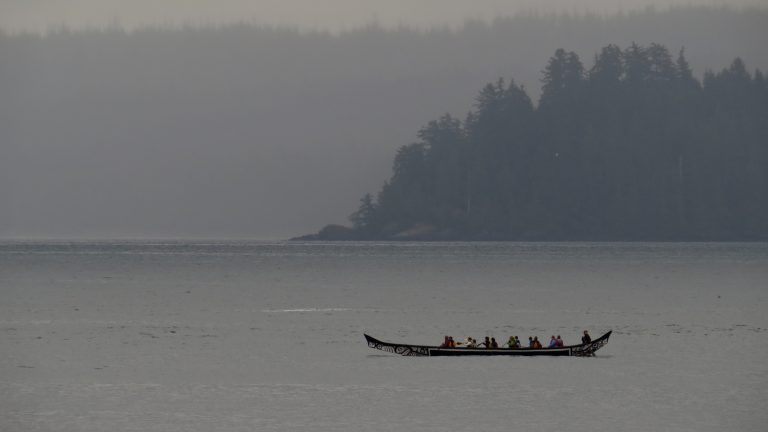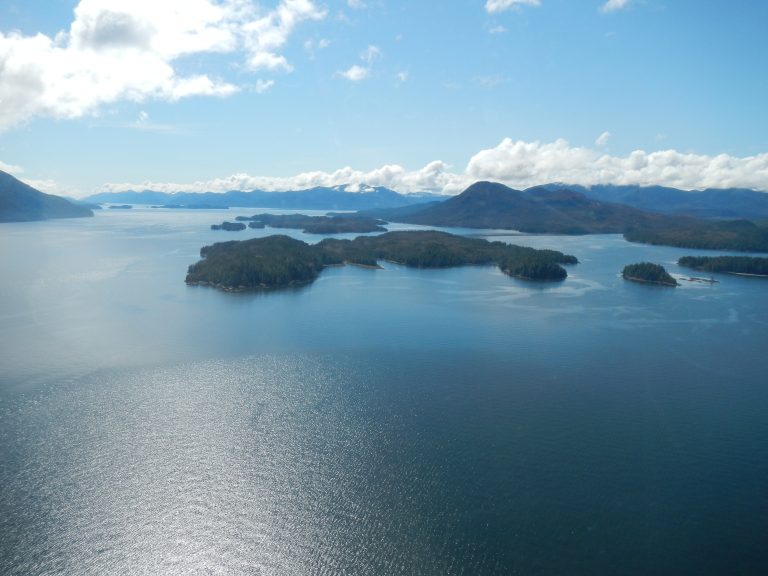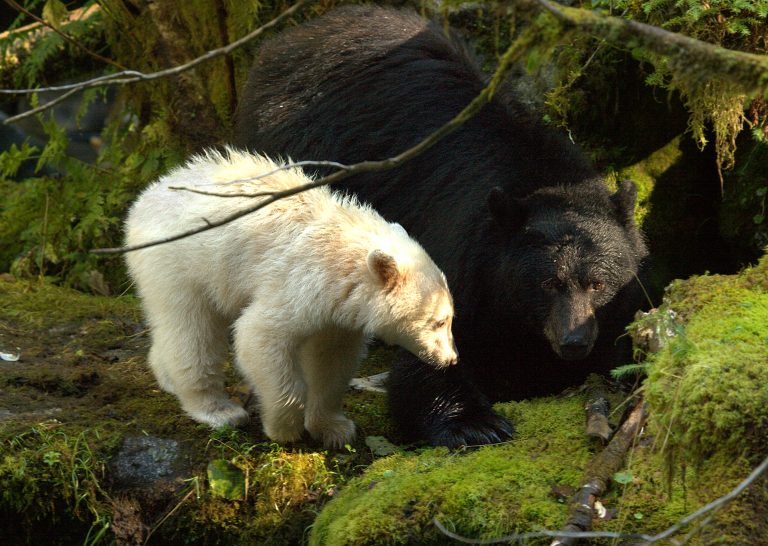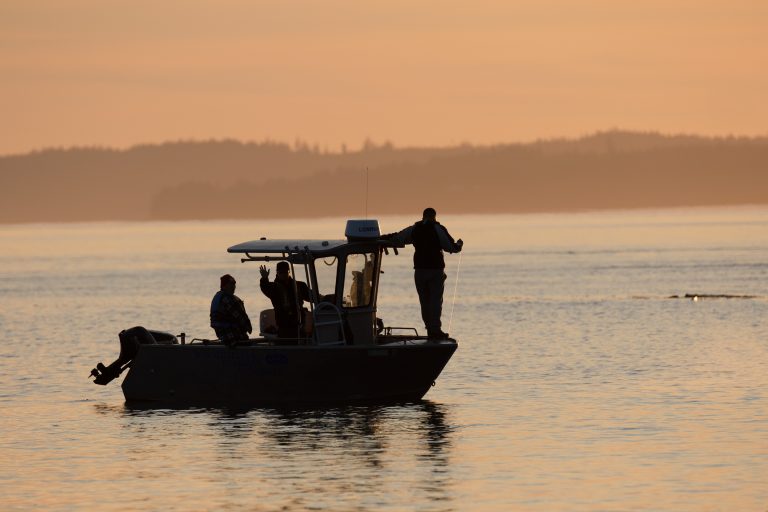 MaPP – The Benefits
Great Bear Sea Video