MaPP Training Videos – Kelp (2022)
A series of training videos about kelp monitoring has been created. The videos cover the following topics:
01 Canopy Kelp Introduction
02 Canopy Kelp Monitoring Tiers
03 Survey Data Guidelines
04 Tier 1 Step 1
05 Tier 1 Step 2
06 Tier 1 Step 3
08 Tier 2 Step 2 Bull Kelp
09 Tier 2 Step 2 Giant Kelp
10 Tier 2 Step 3
Drone Survey Methods
Estimating Bryozoan Coverage
MaPP: The Benefits (2020)
On, over, and under the waters of the North Pacific Coast, a new video from the Marine Plan Partnership (MaPP) takes you on a magnificent journey into the heart of its work. Travel along as coastal guardians gather data and monitor environmental conditions. Visit the towering kelp forests that support a wide array of biodiversity, including ecologically and culturally important species. Witness young people connecting with their marine heritage. Hear from First Nations and provincial leaders who are working together to protect, conserve, and manage this precious shared resource.
MaPP – The Benefits showcases the spectacular nature of the North Pacific Coast. It also demonstrates that the work conducted during MaPP's first phase has created a strong foundation. Data collection, fact finding, habitat monitoring, stakeholder engagement, pilot projects, and contributions to other planning processes that are critical to successful future implementation have been established.
MaPP is now poised to move into its second phase of implementation with the goal of creating positive change in coastal communities and ocean health.
Creating a Protected Area Network for the Northern Shelf Bioregion (2020)
A video developed by the Coastal First Nations-Great Bear Initiative tells the story of collaborative work between First Nations along the North Pacific Coast, and governments of Canada and BC, to establish a network of Marine Protected Areas in the Northern Shelf Bioregion (28 minutes).
To view, click: Creating a Protected Area Network for the Northern Shelf Bioregion.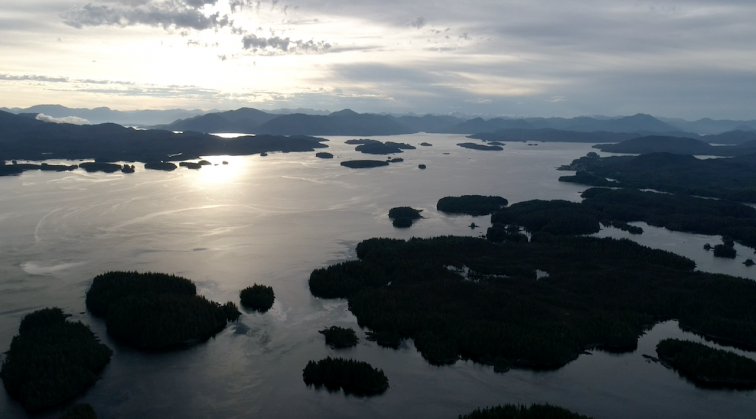 Keepers of the Coast (2020)
Keepers of the Coast, a documentary presentation, showcases a dedication to marine conservation stewardship that will take five North Vancouver Island First Nations traditional territories into the future in a sustainable, positive way.
Between 2011 and 2015, eighteen First Nations and the Province of British Columbia worked together to co-develop and approve a marine use plan under the auspices of MaPP – the Marine Plan Partnership for the North Pacific Coast. The North Vancouver Island Marine Plan was one of these plans, and implementation began in 2016. Several of the plan's key strategies included increased use and participation of First Nation guardian programs in marine management and stewardship. The Nanwakolas Council Guardian Network program has been actively involved in managing the MaPP implementation funds for coordination of guardian work, which has included monitoring of the theNations' lands and waters and documenting changes with modern scientific equipment not available prior to MaPP. Working with the provincial government, park rangers, marine biologists, archaeologists, scientists and members of the First Nations, the Guardians' mission is to protect natural resources, educate people and take the lead on projects to move the region forward.
This film focuses on a number of economic drivers being developed through the program that will ultimately enhance life for the local people. These include eco-tourism options such as kayaking and bear-viewing, and boat tours to learn about and experience the First Nations history first-hand. It also includes information on a shellfish aquaculture development feasibility project important ecosystem research being conducted on marine ecosystem health indicators, and archaeological site visits to village sites, pictographs and clam gardens. The film also shows work with youth and elders for revitalizing the traditional way of life, foods and language, to ensure the traditions will be passed on to future generations. Over decades, knowledge holders were lost due to smallpox, tuberculosis and residential schools. Guardians are building up stores of knowledge again.
As First Nation participants learn from the MaPP programs they will be able to make decisions that are in the best interest of the people, wildlife and spaces that make North Vancouver Island such a special place.
MaPP Cumulative Effects (2013)
1. Introduction and Relation to MaPP Process and Outputs
2. What are Cumulative Effects?
3. Required Components of a Practical Cumulative Effects Framework
4. How the Proposed Framework Relates to BC's Cumulative Effects Framework
Download A Framework for the Assessment and Management of Cumulative Effects on the North Pacific Coast (2020)